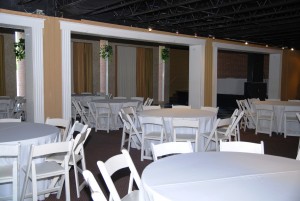 Most families want the opportunity to gather immediately after the funeral service to continue the sharing of memories with close family and friends. Baltimore's Best Events is fully equipped to host your tribute luncheon or repast service. We offer special rates for these celebrations as well as waive our fee for outside catering in Essex or Baltimore, MD.
Repast & Tribute facility rental rates: $350 (includes banquet hall, tables and chairs) Monday-Thursday rate only.
Catering services, linen, and decor are available for an additional fee. Contact us today for more info.