Accommodating up to 160 guests, CONFETTI'S Event Center offers unique, full/partial wedding ceremony and reception packages as well as the option to add from our gallery of onsite services.  We can provide you a beautiful venue in addition to a magical and memorable experience down to the very last detail.
         Our catering menu offers extensive options to ensure a successful seamless celebration.  Whether you are planning a wedding, Social Soiree, or a corporate event, CONFETTI'S EVENT CENTER is Baltimore's Best location for your celebration.
         Let us assist you when planning your special day, and we are confident that you will be delighted that you selected CONFETTI'S.  Please call to schedule a complimentary tour and event consultation.

Includes: Tables, Chairs & Standard Linens
$150 for each additional hour
$175 for each additional hour after midnight
Friday Evening (after 6pm) minimum is $875 – Saturday Evening (after 6pm) minimum is $1050
*Updated as of 10/31/2017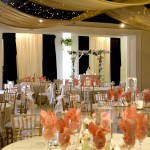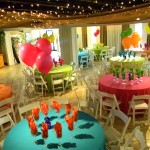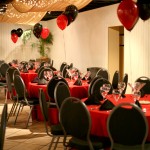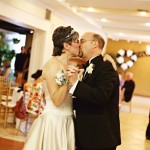 CONFETTI'S Event Center: 50% of the venue rental is due to guarantee the reservation. An initial $350.00 down-payment will secure the reservation date for 30 days. Balance is due 45 days prior to the reserved date unless otherwise agreed upon in writing. All deposits and payments are non-refundable. CONFETTI'S reserves the right to forfeit reservation and make venue available for rent if contractual agreements are not met.  Forms of payments accepted: check, money order, cash, & all major credit cards. All credit card payments are subject to a convenience fee which is determined by the amount of the payment to be charged. A 10% late fee will be charged for any payments made after agreed upon due dates. Cancellation/Date Change:  A $250.00 fee will be applied if date of event is changed prior to 45 days of the event, less than 45 days are subject to forfeiture of all payments made unless otherwise agreed upon in writing.
---
Weekday special: (Monday-Thursday) Daytime 25% off, Evening 15% off
Planning an event less than 2 months in advance?
Call 410-825-2378 for availability and special last-minute savings!
---