So what is it that sets the cuisine and event design of CONFETTI'S and Baltimore's Best Events apart from other Baltimore area caterers?  It is our passion, our customizable and creative menus, artistic display, exemplary experience, and our personable and friendly event team.
We cordially invite you to browse through all our deliciousness, and then schedule a tasting of our culinary delights and catering services for yourself.
Our event venue can provide catering services and linen rentals for any event. Whether you are looking for an on-site, full-service event or are celebrating at an off-site location, we will be there with a variety of menu options and catering supplies to accommodate your special occasion.  From beautiful buffet displays to individually plated meals, we make every detail a priority. We are also very flexible with our menu choices and can accommodate any food allergy or nutritional need. We also provide a variety of colors of linens, napkins, and sashes to match any color scheme. Contact us today, or click the link below to take a look at our menu options and pricing on catering services.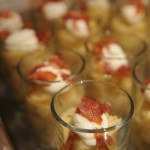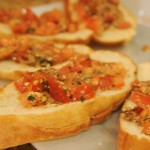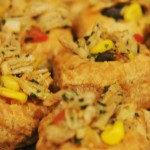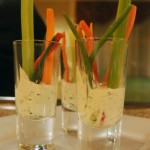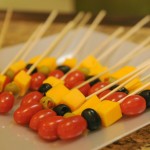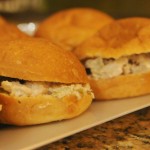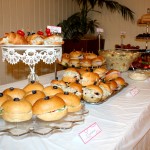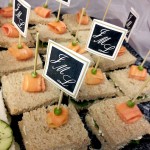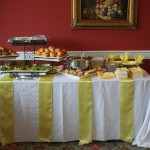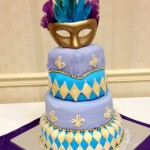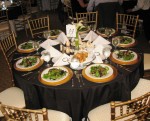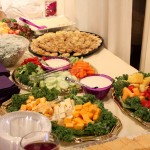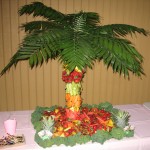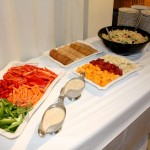 Supplies


Baltimore's Best Events also offers a variety of supplies for rent in Essex and Baltimore, MD. We have chafing pans, cake stands, dishes, flatware, chocolate fountain, popcorn machine, cotton candy machine, outdoor grill, chargers, etc.  Many items are pictured below but we have much more, so contact us today and find out how our catering services can help with your next celebration!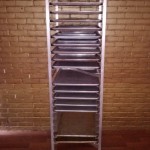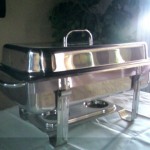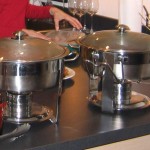 Baking Pan Speed Rack         Chafing Pans                      Round Chafing Pans        Dishes/Glasses/Flatware
$24.50                                           $13.50                                      $11.50                                 Please Call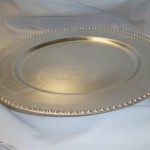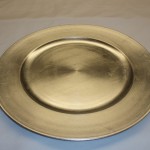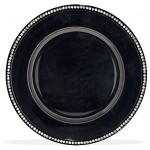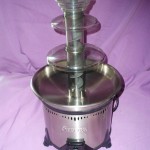 Silver Charger                         Gold Charger                               Black Charger                    Chocolate Fountain
$1.00                                          $1.00                                            $2.50                                       $85 & up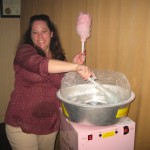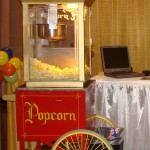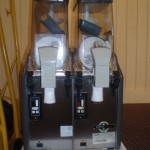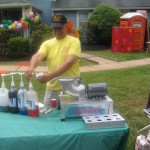 Cotton Candy Machine              Popcorn Machine                 Smoothie Machine              Snow Cone Machine
$65 & up                                          $65 & up                                 $185 & up                               $65 & up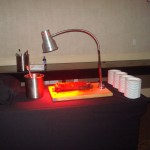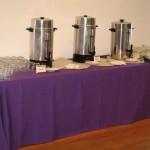 Beverage Dispenser                Carving Station                                Coffee Urns                       Beverage Fountain
$12.50                                             $45.00                                       $15-$22                                       $60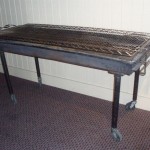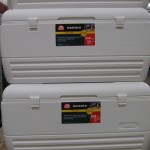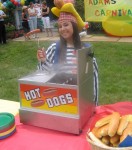 2′ x 5′ Charcoal Grill                         Coolers                               Pretzel Warmer                        Hot Dog Warmer
$95.00                                         $16.50                                    $60.00                                       $50.00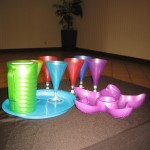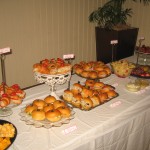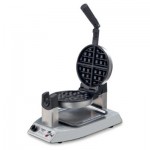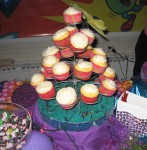 Tropical Dinnerware          Assorted Serving Platters              Waffle Iron                             4-Tier Cupcake Stand
(Plastic)                                   Please Call                                     $22.50                                          $8.50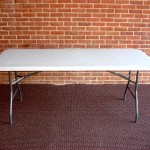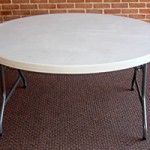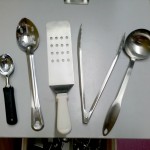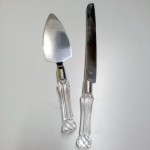 Buffet/Banquet Tables               Round Tables                   Assorted Serving Utensils     Cake Knife & Server
$8.50-$9                                   $9.50                                        Please Call                                      $3.75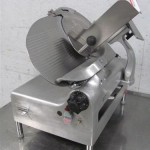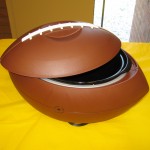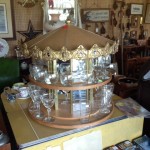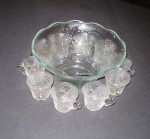 Meat Slicer                         Football Crock Pot            Cupcake/Glass Carousel         Punch Bowl & Cups
$75.00                                      $15.00                                      $22,50                                 $14.00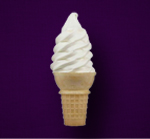 Soft Serve Ice Cream
$2.25
*Prices are subject to change