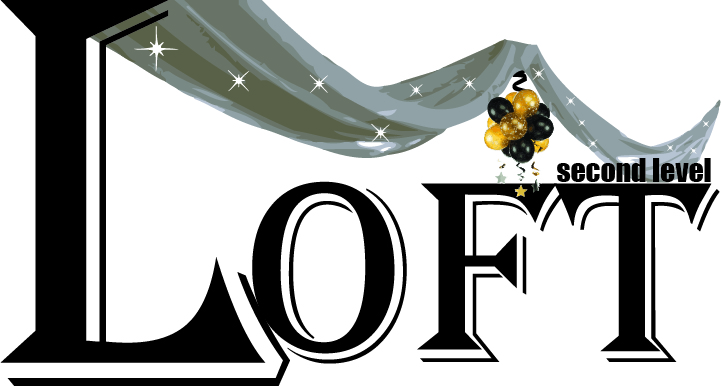 Accommodating up to 50 guests, the LOFT Banquet Hall offers unique, full/partial wedding ceremony and reception packages as well as the option to add from our gallery of onsite services.  We can provide you a beautiful venue in addition to a magical and memorable experience down to the very last detail. Our catering menu offers extensive options to ensure a successful seamless celebration.  Whether you are planning a wedding, Social Soiree, or a corporate event, the LOFT Banquet Hall is Baltimore's Best location for your celebration.  Let us assist you when planning your special day, and we are confident that you will be delighted that you selected the LOFT.  Please call to schedule a complimentary tour and event consultation.
The Loft 2nd level is available to the public to facilitate events where handicap accessibility is not required. We are located in Towson with a hotel located right next door for any out-of-town guests wanting overnight accommodations! Traditionally this venue space was utilized to host corporate, private, and networking events. Our venue space is perfect for intimate gatherings that desire an exclusive downtown loft feel with a contemporary, modern ambiance.
See a design layout you like?
Our on-site full-service production team at Baltimore's Best Events can set or design the LOFT to fit any vision or theme.   From Lounge Room to Tea Room, we an make it happen!
Please call to ask for details and pricing.
The loft is perfect for any occasion!

Venue Specifications:

Venue size (including loft space) 1350sf
We can comfortably accommodate up to 50 guests or 60 guests (without dance floor)
Rental package includes:  private use of the venue for 4 hours,  30 minutes set up, 30 minutes breakdown
Tables, chairs, table linens for guest tables (choice of color)
Optional Services Available:
Catering, event staff (bartender, servers, event coordinator, event décor, amusements, music, and much more)
Interested Parties Should Call for Pricing:
We invite you to have a complimentary consultation and take a tour of our event space by clicking on the link directly below where you will find photos of previously hosted events as well as additional services available.
All the BEST! Gia Magliano and Baltimore's Best Team
Planning an event less than 2 months in advance?
Call 410-825-2378 for availability and special last-minute savings!
4 Hour Room Rental          $575
Each Additional Hour          $175
Need access to our kitchen? Ask if it will be available during your event.
3 Hour Use of Kitchen $100