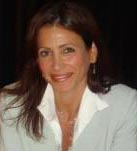 With 30 years of experience in the special events industry, Baltimore's Best Events is dedicated to being a total party rental and special event solution for all of your special event needs. From intimate and elegant social soirees to lavish and elaborate extravaganzas, we are proud to provide you with the best quality event services and a superior commitment to customer service.
Baltimore's Best Events and CONFETTI'S was founded in 1996 by Gia Magliano.  Gia has been planning and coordinating exceptional events since 1986 after earning her Bachelor of Arts Degree from the University of Maryland. Her management expertise and attention to detail has helped the company grow into the huge success that it is today. She strives to provide each customer with a high quality party planning experience that allows the customer to sit back and enjoy the celebration.
_______________________________________________________________________
Stop by and visit us for a personal consultation, or get a tour of our new facility.
Our amazing staff would love to help!